The creative art of writing is something that can strike a writer at any time, but having a comfortable writing environment will help a great deal. While some people seem to be able to write anywhere, taking just a notepad and pen with them, others will need to create their writing environment so that it helps to encourage their creativity.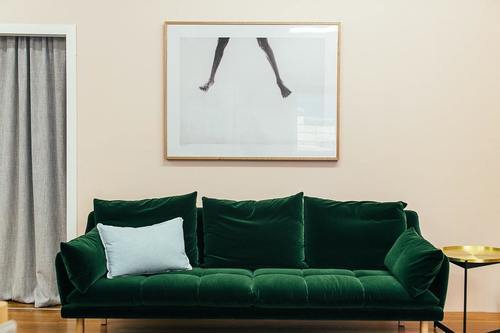 It is clear that writers – and in many cases, female writers – have a lot of distractions in their everyday life, so having a place to write is essential. Virginia Woolf said "A woman must have money and a room of her own if she is to write fiction" and this is very true.
Finding a place to write
While having an entire room dedicated as a writing room is the ideal situation, for most people it is not realistic. If space is at a premium then even setting up a dedicated writing desk in a corner of the dining room, in the space under the stairs or at the top of the stairs on the landing will do. All you have to do is make sure that when you are writing, everyone knows that you are not to be disturbed.
Not everyone needs a desk and chair to be able to write though. For others, a comfy sofa and a laptop is all that is needed. Make sure that it is comfortable though and if you are going to be spending a lot of time there then changeable Ikea sofa covers that wash easily are going to be essential. Covers help to protect the furniture and are a very easy way to give the room a new look, so any time you need a change in surroundings, changing the soft furnishings like covers are quick and easy to do and won't break the bank.
Make sure you have everything around you that you need for writing. A side table is useful just for you to put a reading lamp on and it would be a handy place for you to put a drink and a snack to keep you going while you work.